Rev3 Old Orchard Beach Half Ironman Distance Triathlon 2012
26 August 2012
1.2 Mile swim; 56 Mile Bike; 13.1 mile run
5 Hour 47 min 46 sec
Website: http://rev3tri.com/maine/news-me/
Location:

Old Orchard Beach, Maine

Results: Swim 42m 33s; bike 2H 53m; Run 2H 02m
205th place out of 445
Have to register day before race, extremely well organized race. First year of the event.. Maybe will try and see how many years in row can do it :-)
There were 1100 bikes in the bike rack for the Half Ironman and the Olympic participants.
The swim was in the Ocean, Maine Ocean is cold.. but this year was record high temperature.. water was 70 degrees and the waves were approx 1 foot.. which was great as was worried in case waves were large after a trial swim in 2-4 foot waves a few weeks earlier that was tough..!!
Was beautiful location :-)
The bike was single loop course.. rolling hills for 2/3 course but scenery was good, well marshalled and the weather was great... sunny and no wind. Bike was slower than I wanted but still below the 3 Hours target.
The half marathon run had a rolling hills first 3 miles and last 3 miles.. the middle was onto a trail that was flat out and back through marshes.. very pretty :-)
Again had back cramp for the first few miles then was able to jog through to the finish, competing the half ironman in 2 Hours.
Completed the race in 5H 48 mins which was ok.. aimed best case 5H30 and wanted to be sub 6 hours.
Swim Course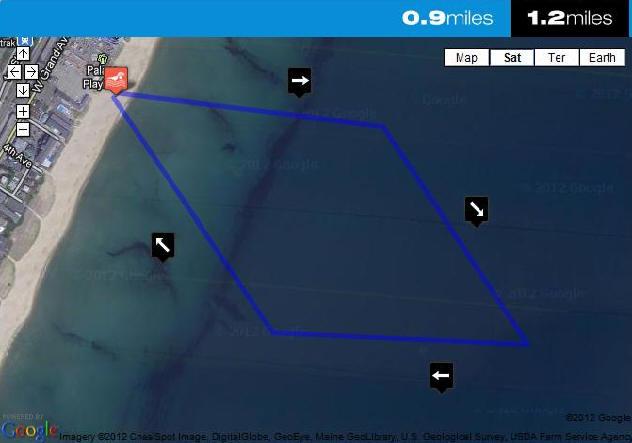 Bike Course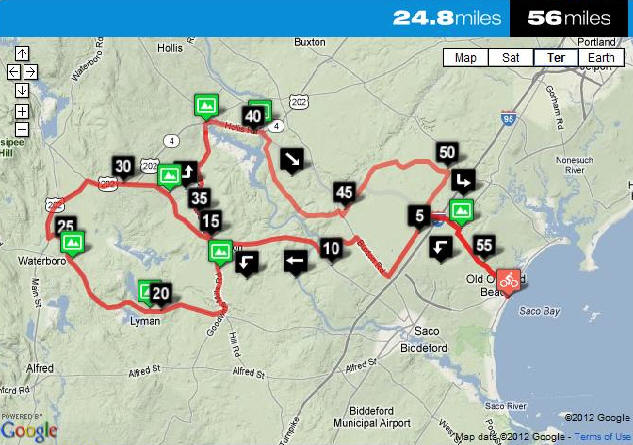 Run Course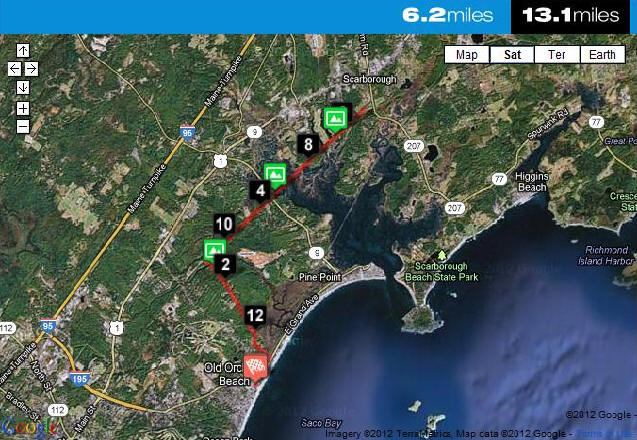 Results