Description of the swim, bike and run courses for the Patriot Half courses are below.

PATRIOT
:
The Swim
The 1.2 mile swim is the calm waters of Long Pond. The swim course is a counterclockwise rectangular swim with that will have lifeguards stationed all along the route in kayaks and boats ready to assist if needed. Water temperatures are expected to be above 70 degrees F (wetsuits have been allowed each year of the race). There is a separate swim start and finish and the finish brings racers right into transition. For spectators, there are plenty of photo opportunities.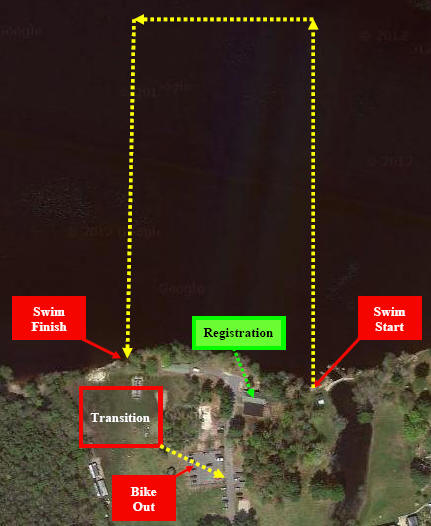 PATRIOT: The Bike

The Patriot bike course is 2 loops of a 28-mile bike course (56 miles total). The course is generally flat with some rolling hills that will occasionally force you to get up and out of your saddle. The loop is along country roads where you'll pass farms, cranberry bogs and the scenic Pocksha Pond Causeway. There will be a water bottle exchange on the loop giving you multiple chances to get water or Heed electrolyte drink from bottle exchange station volunteers. The location of the bottle exchange station is to be determined and you must throw a bottle to get a bottle (a hockey net will be set up for you to throw your old bottle into). or a map of the bike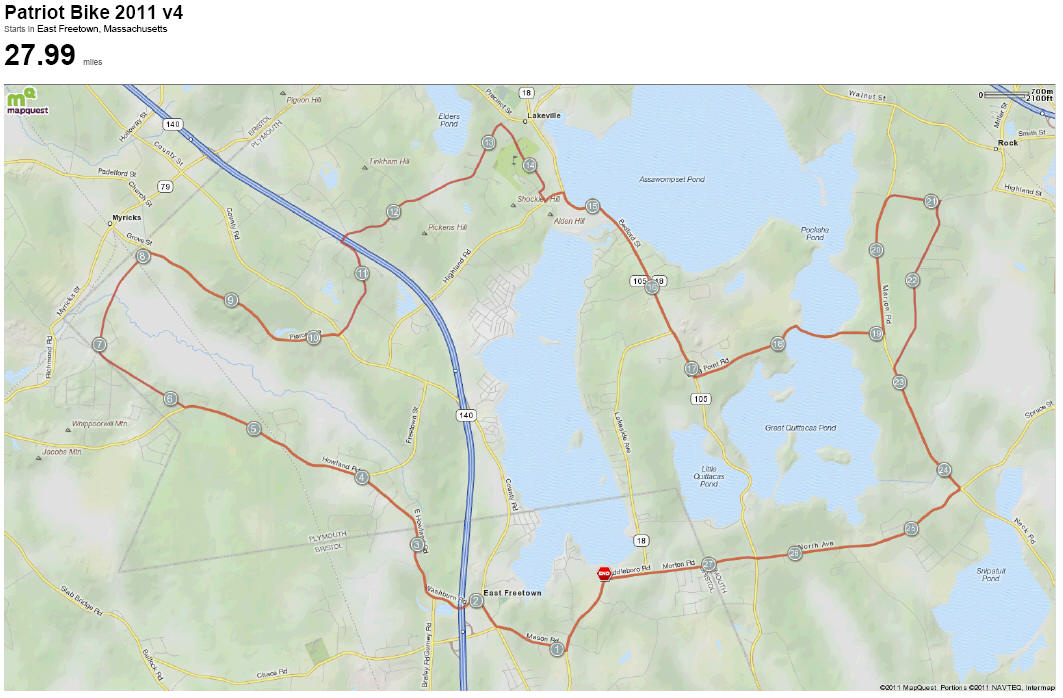 PATRIOT

:
The Run sponsored by Fuel Belt


The one loop 13.1 mile run is also pretty flat with some rolling hills. Along the way you'll pass farms and lakes and be greeted at each mile with an enthusiastic volunteer-staffed aid station. All aid stations will feature water, energy drink and cola (flat). Oranges, pretzels and energy gels will be available at every other aid station. The last quarter mile of the run course is on the grounds of Cathedral Camp. This year's run course is sponsored by Fuel Belt.