World Championships Double Ironman Triathlon

10th November

2001
4.8 mile swim, 225 mile cycle, 52 mile run.

Monterrey, Mexico

http://www.multisport-mx.com/events2002/index.htm
After completing the Double Ironman triathlon in Quebec earlier in the year, I had qualified to compete in the World championships in Monterrey, Mexico.
The double ironman consited of swimming 4.8 miles, followed by a 225 mile cycle and finishing with a 52 mile run. The banner pictures were taken from this race in 2001 and is the same location / course as the Deca Ironman in 2002. Every year they alternate between Double and Deca distance races held in Mexico.
The swim was in a 50 metre outdoor pool, with 12 lanes and 2 athletes per lane. I competed the swim in 2H 52 mins, almost 1 hour after the fastest swimmer, but still not last out of the water..!! My breast stroke was faster than several athletes front crawl.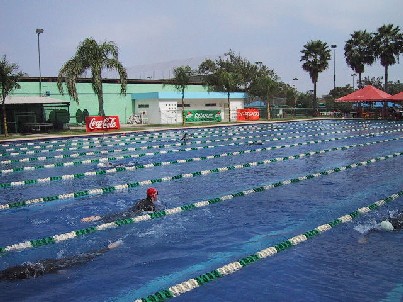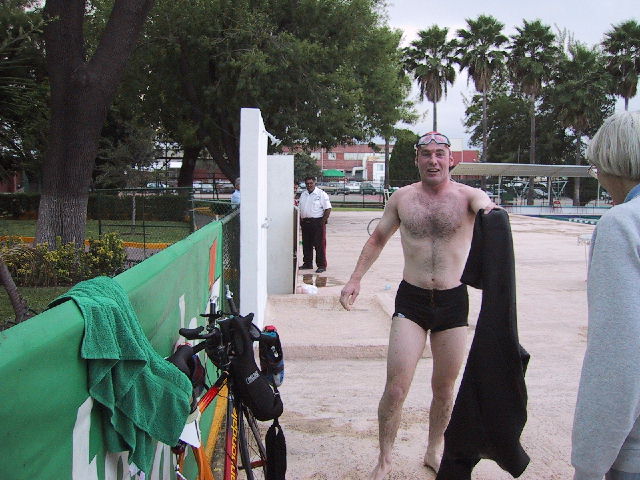 The transition was relxed and then once on my Cannondale trithlon bike, I had a dedicated police escort for the few miles from the swimming pool to the Parque Ninos Heros and then continued to cycle though the night until completing the 225 mile stage. We had severe heavy rain during the night, the first of the season as Monterrey is by the mountains but in the desert where temperatures during previous months are above 100 degrees every day. The torrential rain made cycling much harder but I completed the cycle in 13.5 hours.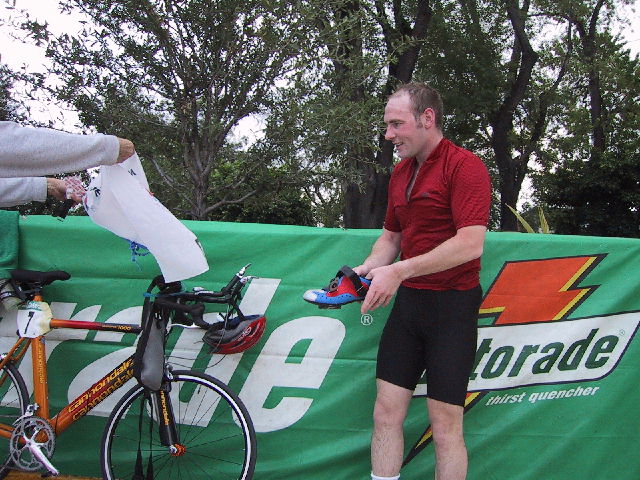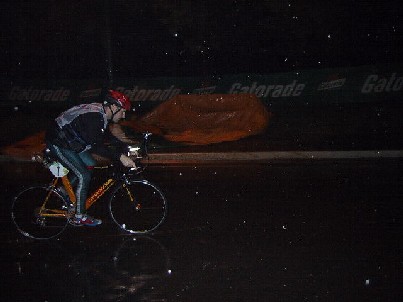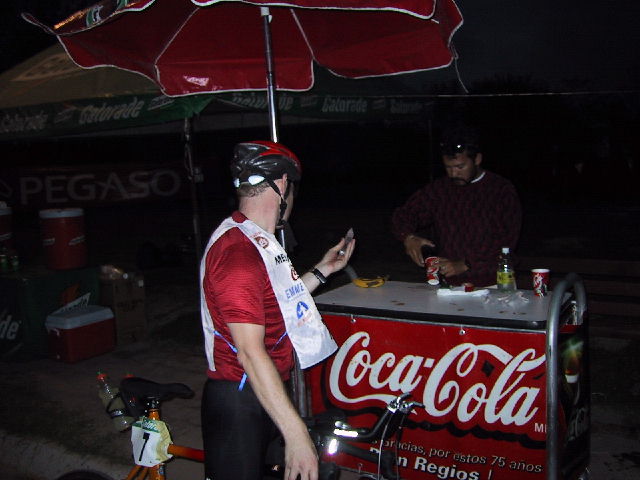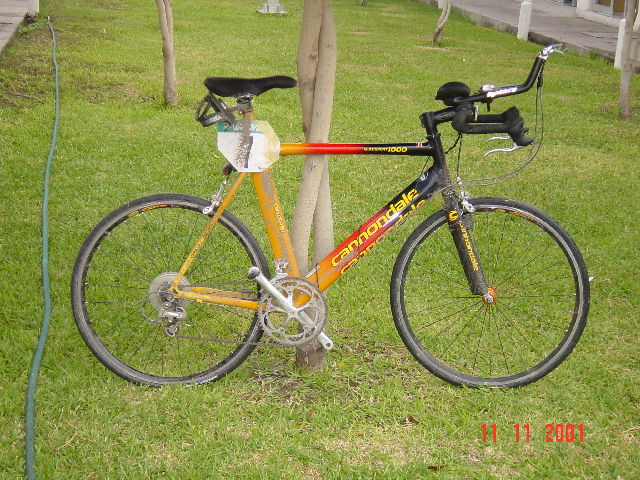 The bike and myself were both covered in mud after the cycle as the water had mixed with the previous many months accumulation of dust to create a road spray containing a lot of sediment.
After finishing the cycle in the early hours of the morning, I had a shower and changed into running clothes and proceeded to run the first 15 miles in a good steady pace, but as the temperatures changed and the energy had been used, I walked the remaining 30 miles to finish the race in 31 hours and 14 minutes.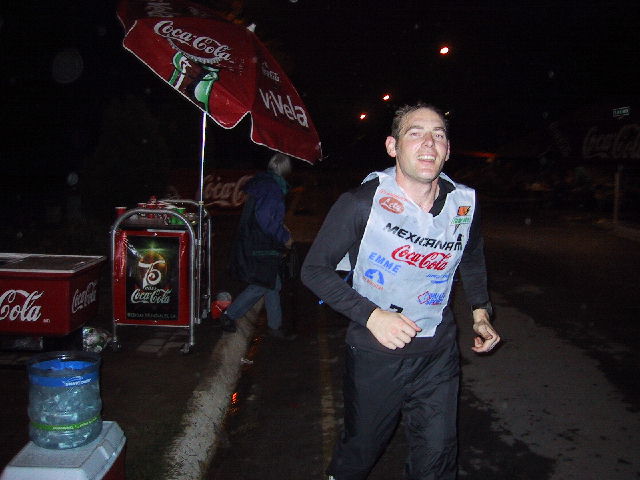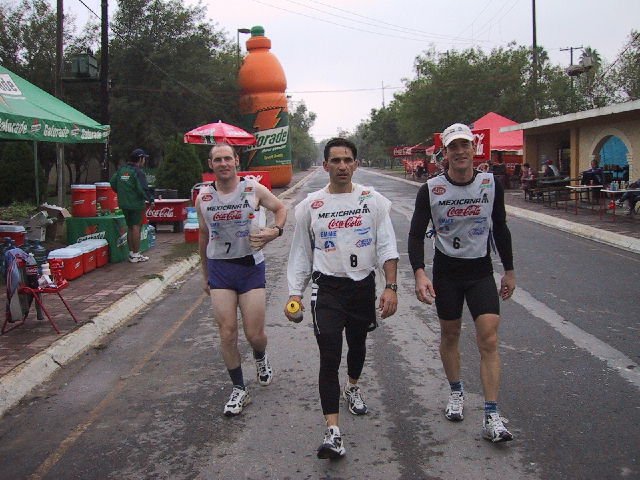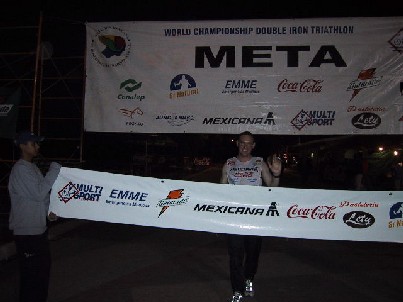 This time of 31 hours 14 minutes was 15 minutes quicker than the Triathlon Levis in Canada, but also incorporated a full 4.8 mile swim in a pool rather than swimming down a fast flowing river, but also with correct nutrition and support crew I am confident I could complete the course in under 25 hours.
After the Race there were presentations to all the finishers, and we each received a solid statue of an Inca Warrior in full battle dress. I finished in 8th place in category and the statue has a plaque engraved with the event details, name, time, place and we also received a World Championships medal with certificate.