The Badwater Ultra is one of the toughest road races in the world. Not only does it consist of 135 miles continious effort, but it starts at the lowest point in California, a place called Badwater which is 180 feet bellow sea level and finishes on the Portals 8000 feet up the largest mountain in California. In getting from Badwater to Mount Witney, you have to cross 2 mountain ranges before climbing the final hill, and the total ascent is over 15000 feet. But to make it a bit more interesting, the race is held in the height of summer where temperatures always exceed 125 degrees with the asphalt exceeding 180.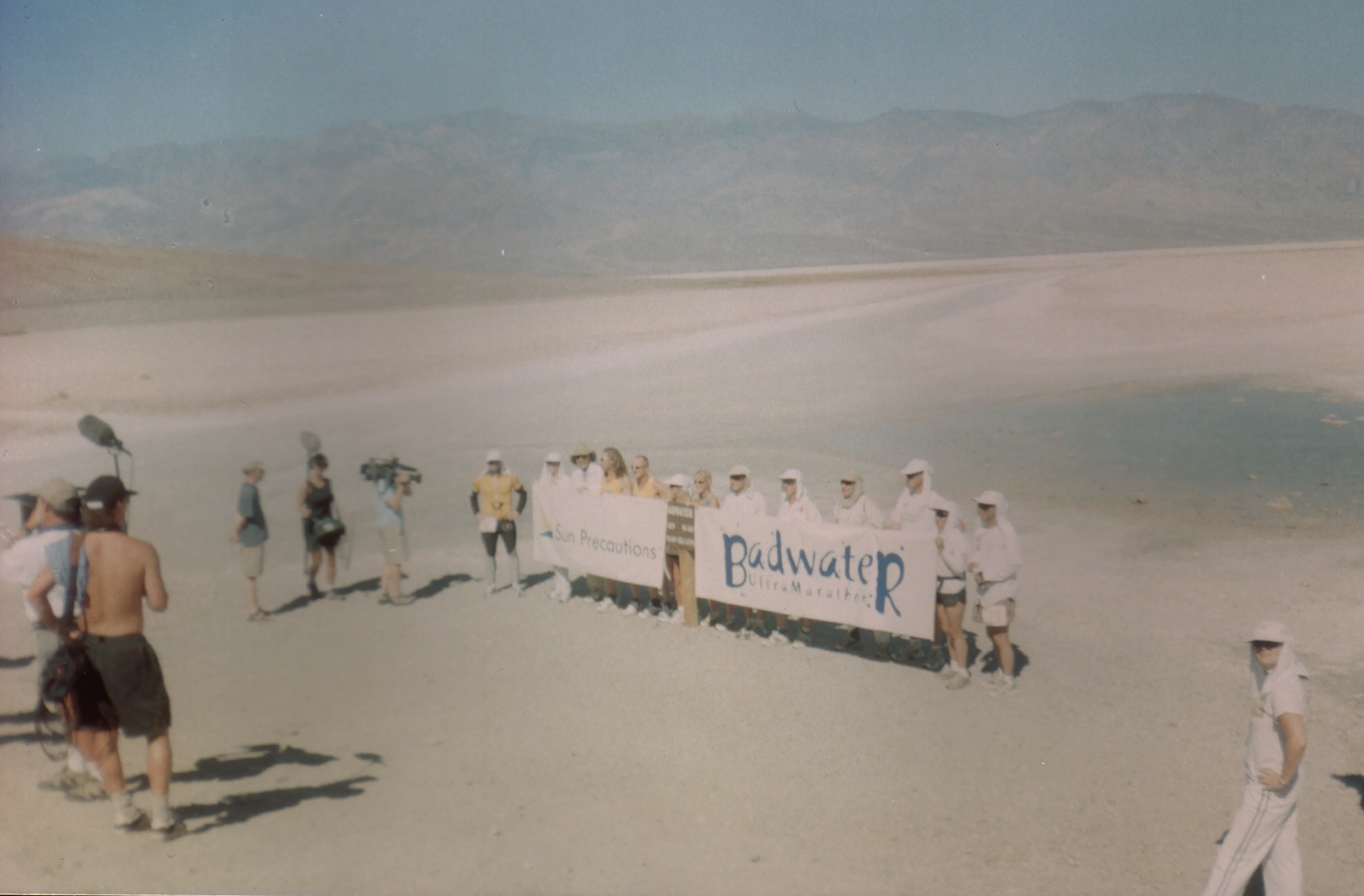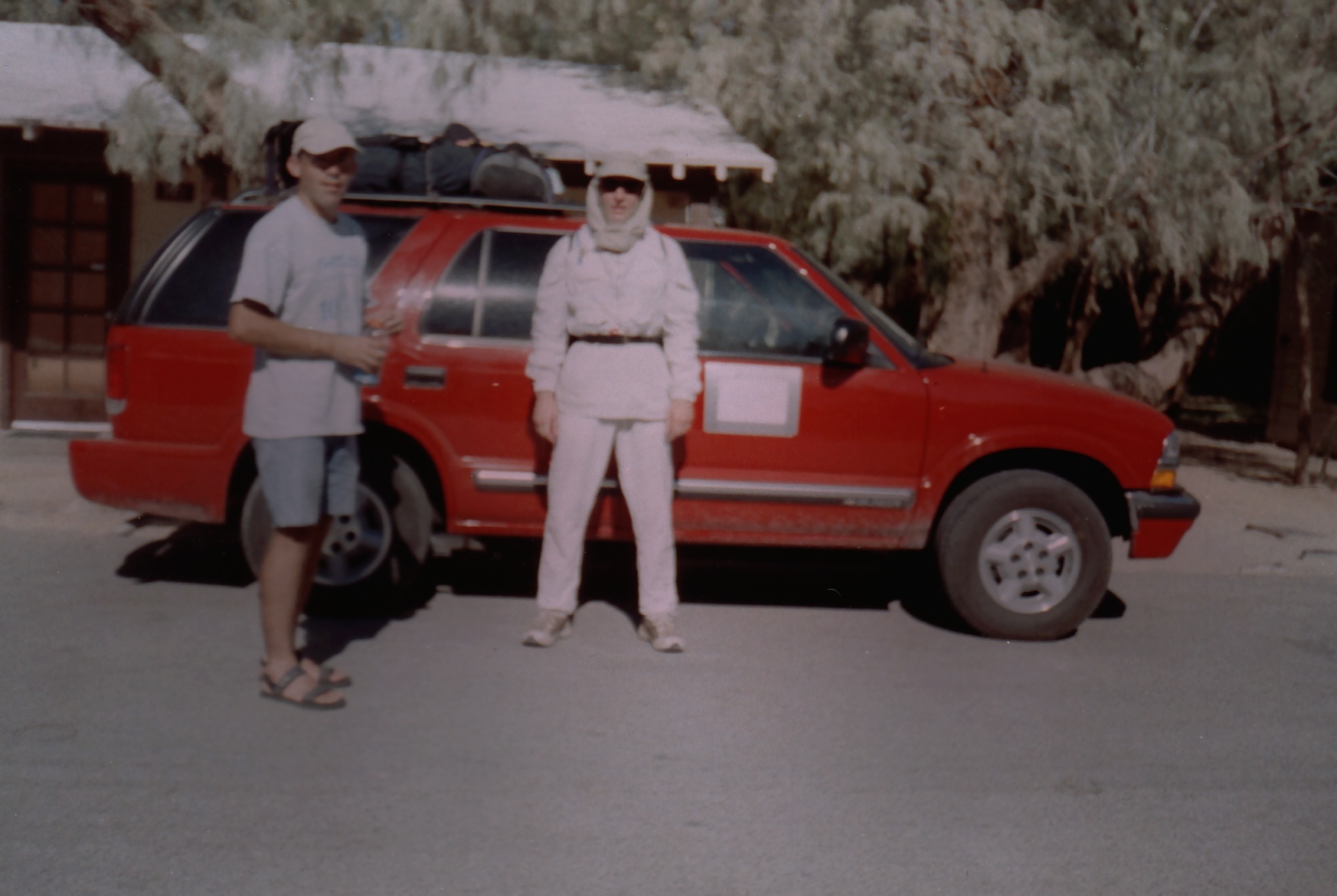 I was in the third wave of competitors, and at 9:50 we were being filmed and photographed before the start. I hired a red Chevy blazer from San Francisco which I had drove down to LA and across to Las Vegas before meeting Ruth and Nick and then driving up to badwater.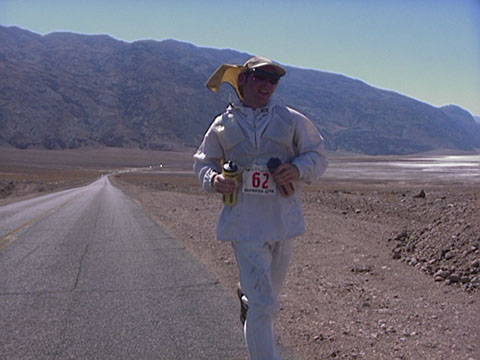 After 2 months of training in a private sauna with thermostat temperature control for 2 + hours a day and sleeping out in the desert every night for 7 days I was able to run well during the morning and early afternoon.. but during the heat of the day when temps hit 129 degrees, I saw heart rate high and body temperature at max and correctly chose to walk.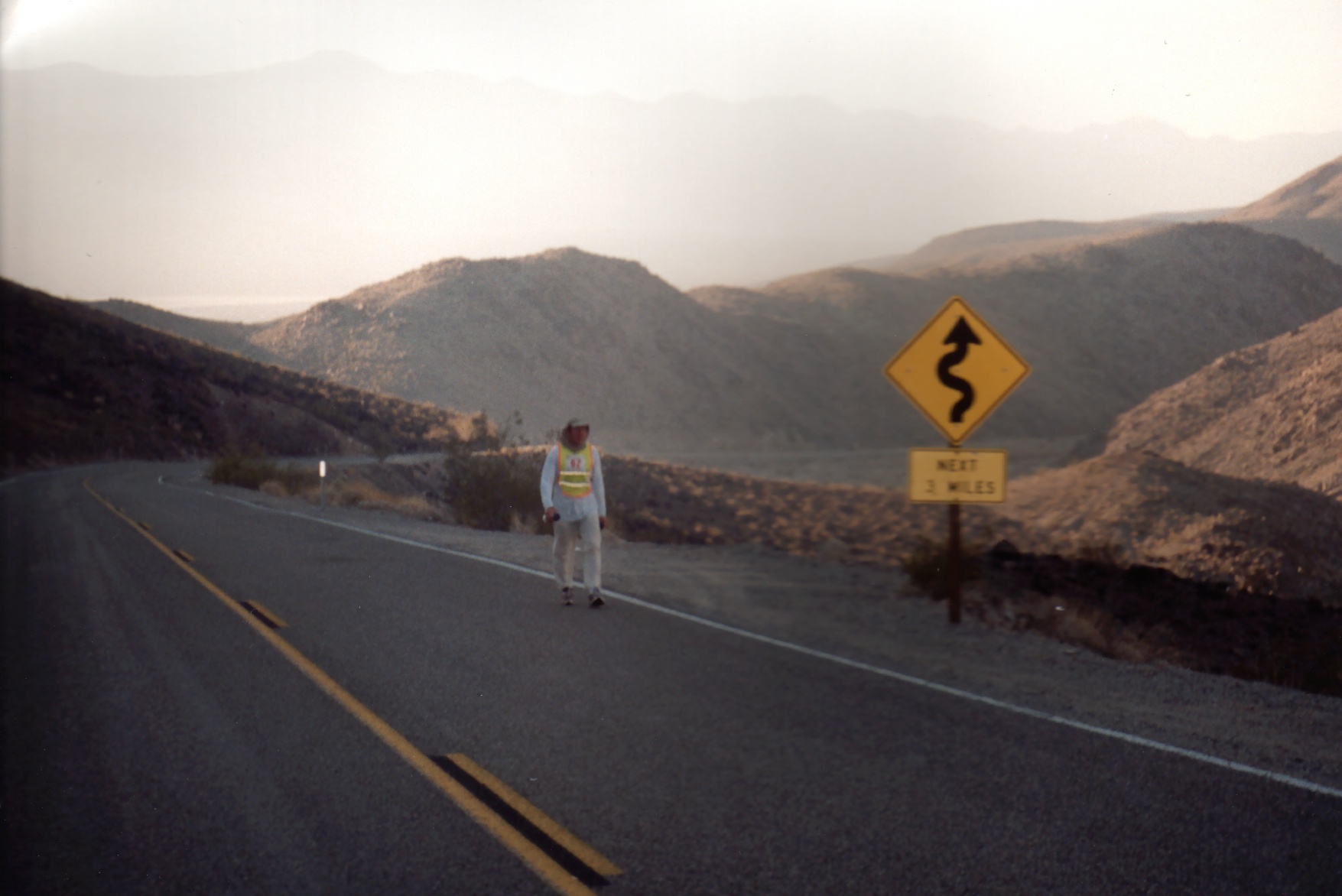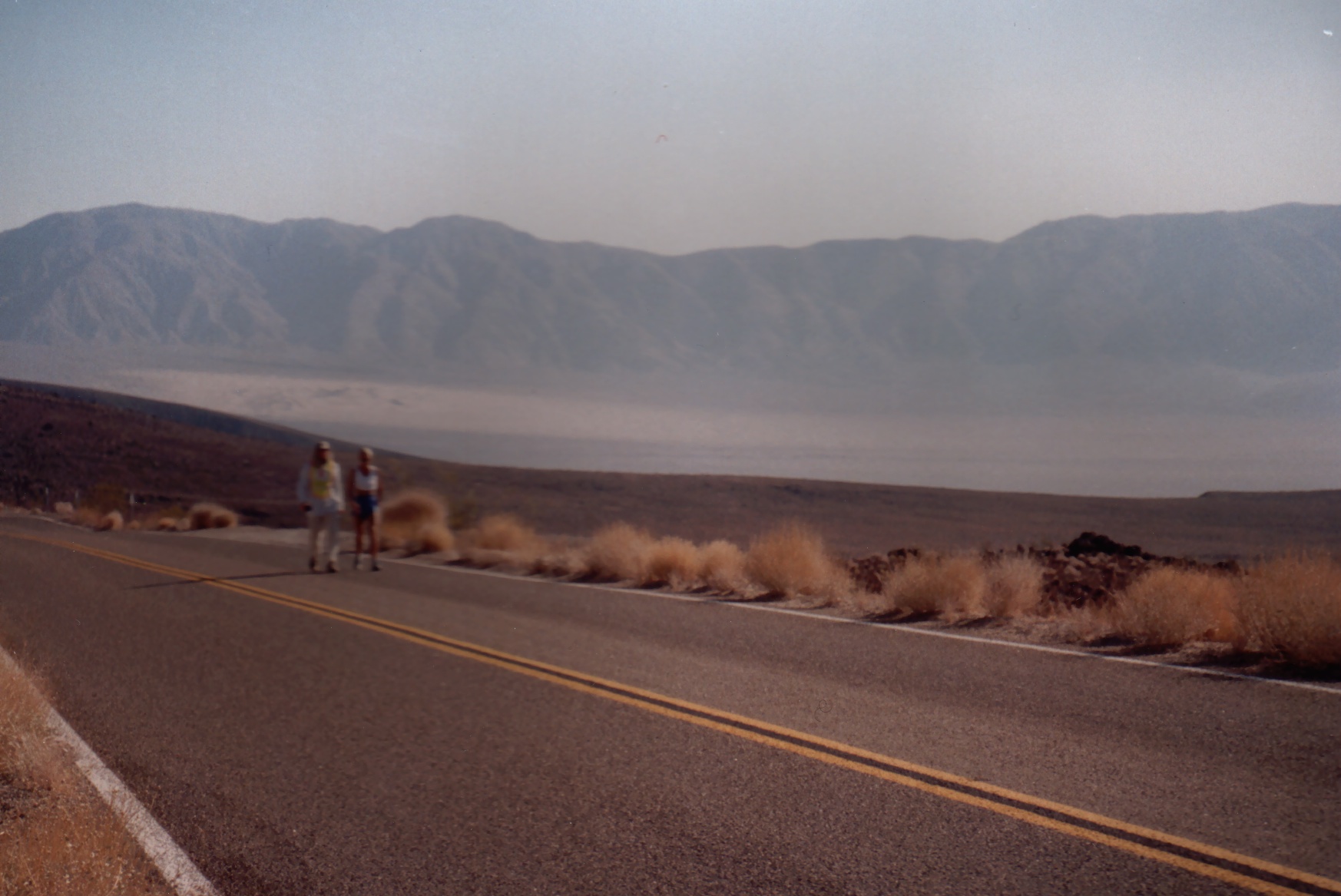 There are 3 big hills we have to climb during this race, 2 off 5000ft and then the final climb up to the finish at 8000ft. The hills were quite steep, 9% for 10 miles and 6& for 9 miles etc. as well as long gradual climbs and just as steep descents.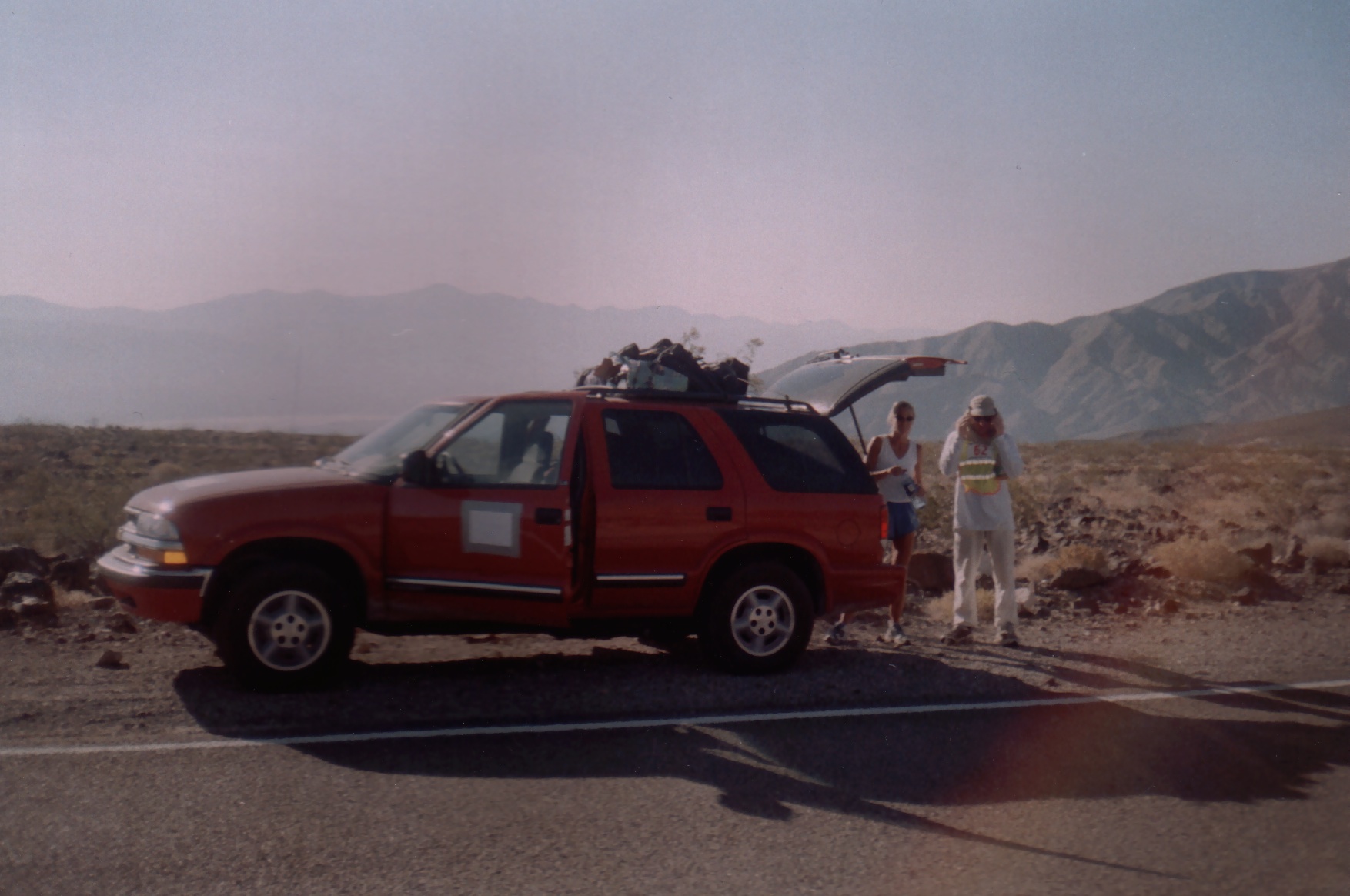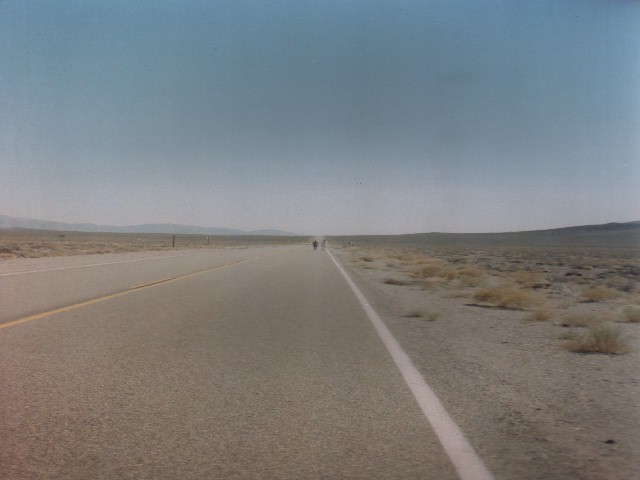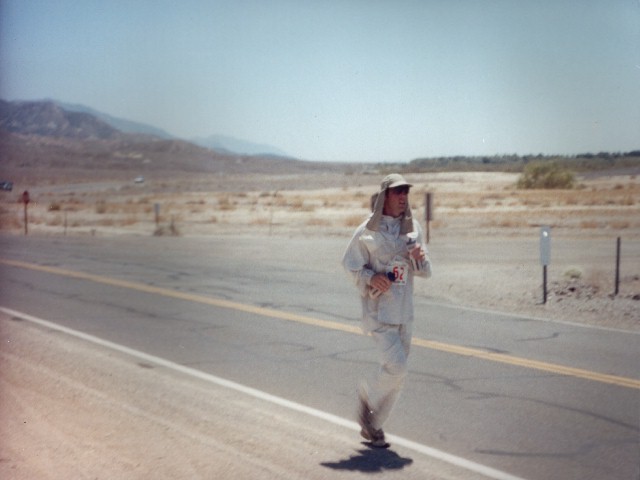 Many stretches of road are straight and long.. up to 20 miles long but the climbs and descents were always twisting and turning with lots of different cambers in the road. The Asphalt was 180 degrees during the day..!! that combined with the bright hot sun and breezy wind is a nasty combination to run or walk on.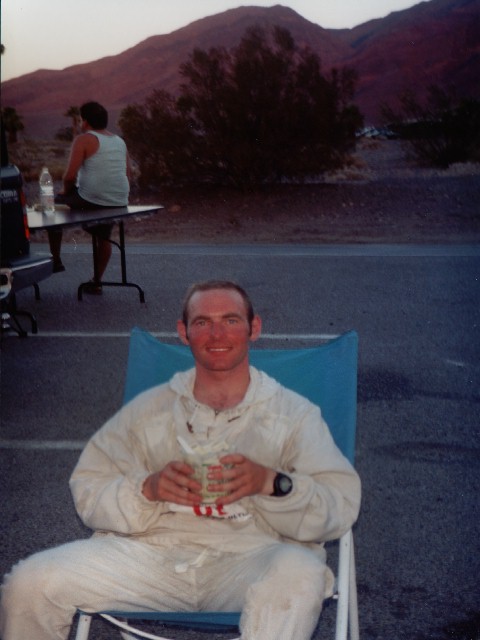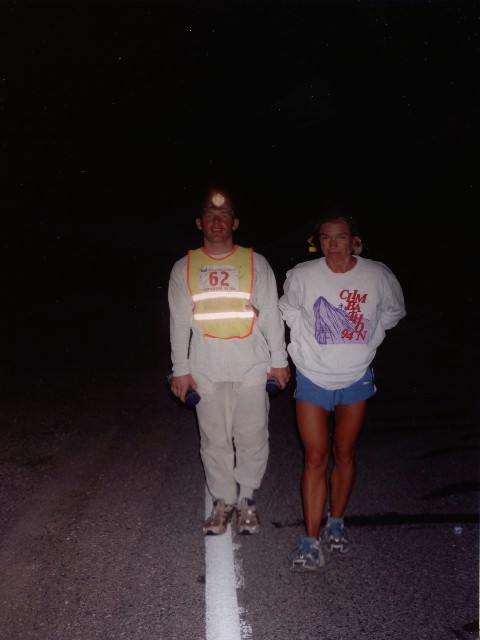 Here I am having some potato salad at cp2 and then walking up the first 18 mile hill during the night with clear unpolluted skies, coyotes, Ruth and Nick for company. I overtook many runners on this hill, many of whom had started 4 hours before me at 6am and I knew I was doing ok.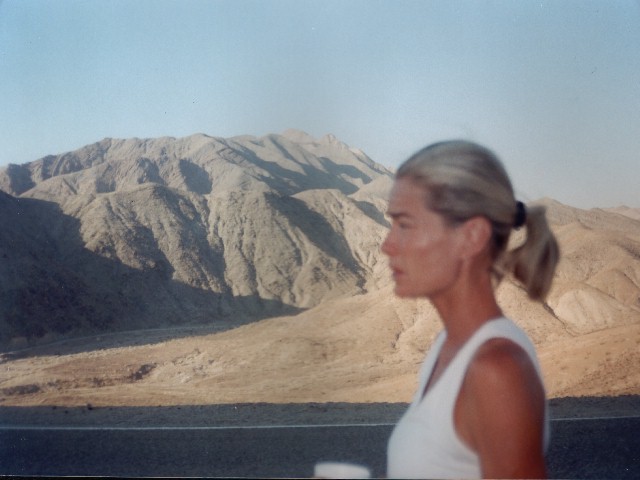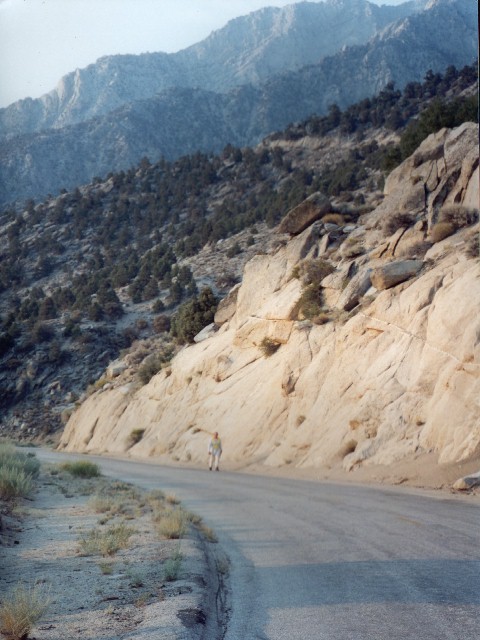 After getting to 100 miles in 25 hours, I was hit by really bad blisters on both feet within a mile, both feet were raw... The blister queen used second skin and patched up my right foot just before my left one erupted. The pain was really bad for 10 miles or so then the feet kind of went numb and I was able to walk slowly to cp5. I was looking for excuses to stop but Ruth was brilliant telling me to grow up and just walk through it.. overpower the pain..!! My determination levels were so high for this race , I continued and had vivid hallucinations during the second night whilst climbing the portals road which had waterfalls and streams as the only sounds and that combined with exhaustion created the environment... I guess they are like dreams but you are still awake..!! But once dawn broke, I suddenly snapped out of it and was able to walk up the remaining miles.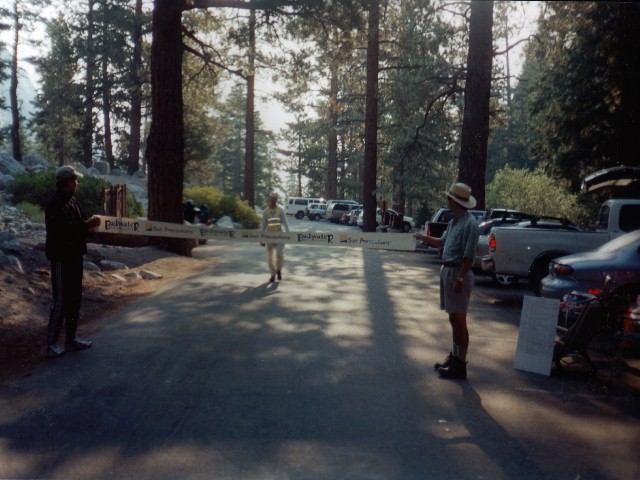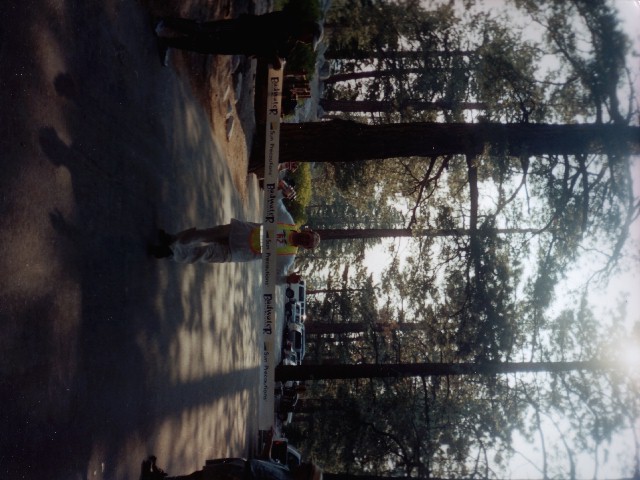 The final turn before the finish line I broke down crying, I couldn't believe I had managed to finish after getting the blisters 35 miles earlier... but the time says it all.. those 35 miles took me 20 hours..!! But I finished in 24th place and was the only brit to finish inside 48 hours to claim a coveted buckle.
The feelings of relief and accomplishment were so immense, the buzz lasted many weeks. After finishing and sitting down for a few minutes, a rush of pain returned to my feet and I fell asleep, totally tired but happy.
Thanks to Ruth and Nick who did an excellent job to get me through the final stages...
http://www.badwaterultra.com/