Run for Border Half Marathon 2009
The Run for the Border half marathon starts in New Hampshire and runs along the coast road to the Massachussetts border at Hampton Beach.
The weather was cold with heavy rain all day... but the choice of wearing Pertex top and goretex go-lite pants proved to be right combination.
Parked at the Hampton Casino car park where buses transport to the start line.. and the start was a car park in the middle know-where right on ocean front. After 3 hours of waiting on Bus it was time to start the race :-)
Just 200 or so runners for the half marathon and within quarter mile, was able to run comfortably at my own pace without distractions. A few whippets ran off in the front at super fast pace but i\ was able to run at the speed I wanted to run and ended up with a relatively good time of sub 1H40 which based off the training I have been ding, was good result. With more training, should easily be able to get PB on this course.. it is very fast with beautiful scenery as most of the race was along the Ocean. On a sunny day it would be great :-)
After finishing race, caught another bus back to the casino car park, got changed and returned home.
<![if !vml]>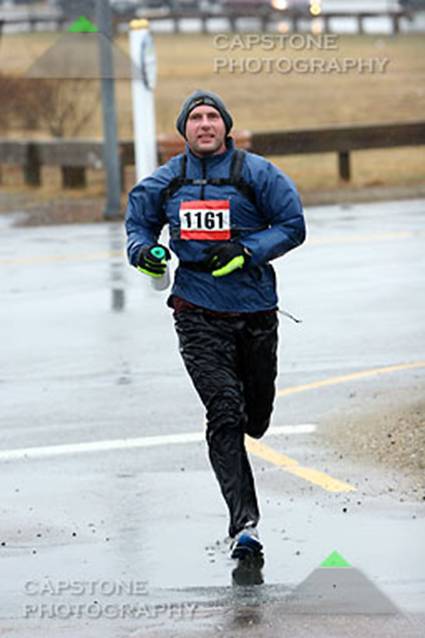 <![endif]> <![if !vml]>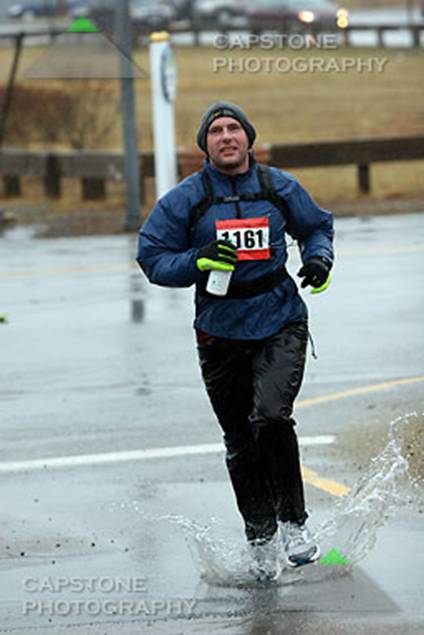 <![endif]>
<![if !vml]>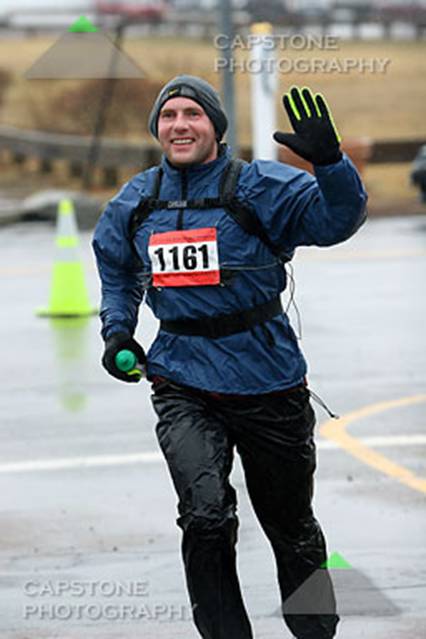 <![endif]> <![if !vml]>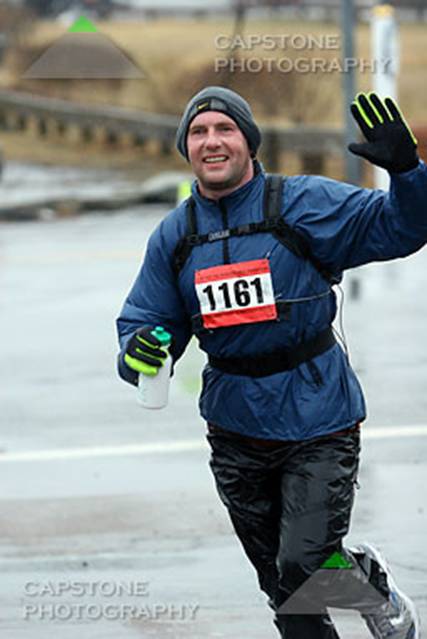 <![endif]>
<![if !vml]>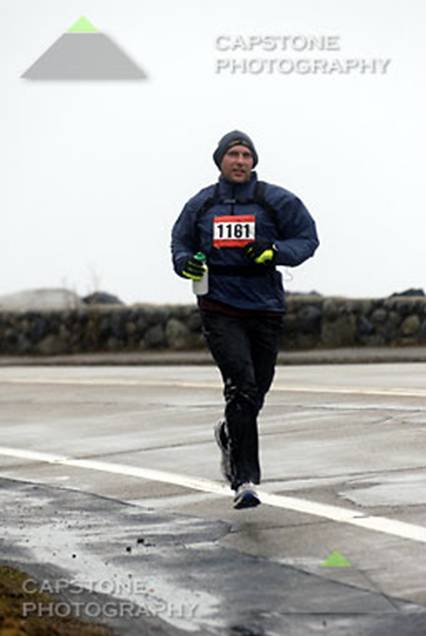 <![endif]> <![if !vml]>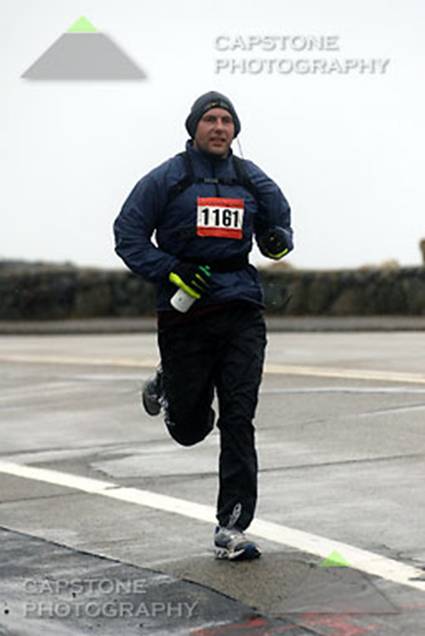 <![endif]>
<![if !vml]>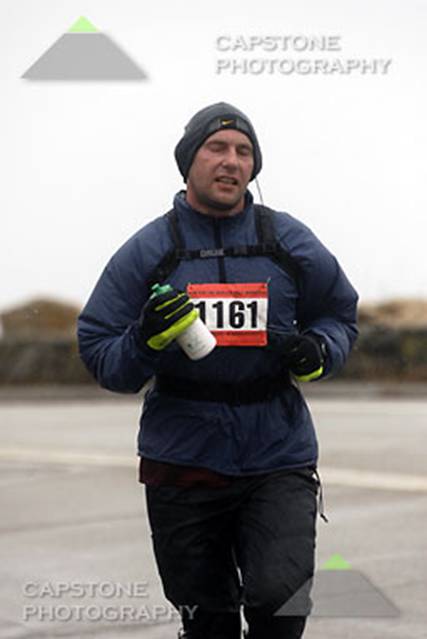 <![endif]> <![if !vml]>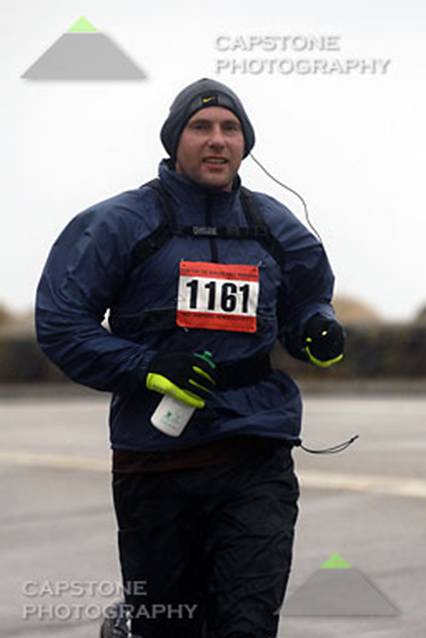 <![endif]>
<![if !vml]>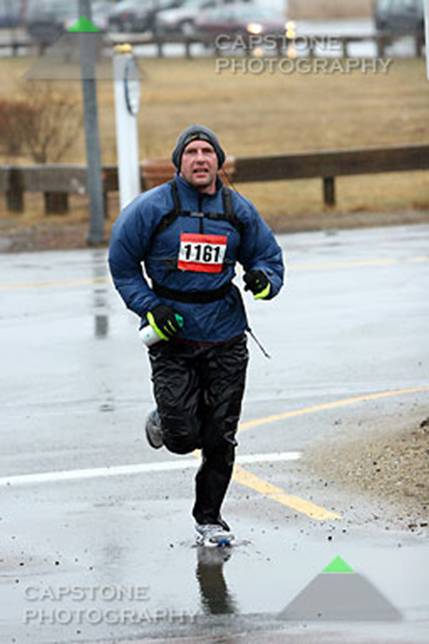 <![endif]> <![if !vml]>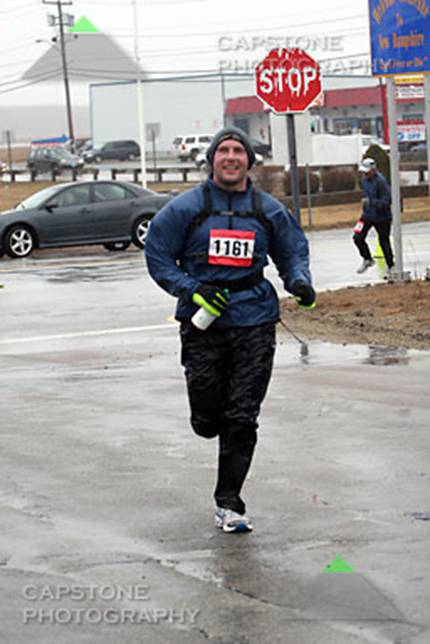 <![endif]>
Run for the Boder Half Marathon Results

PLC Time Pace PLC/Group PLC/Sex Bib# Name Town, State Spec. Team
1 1:11:33 5:28 1 01-39 1 M 1304 Casey Carroll Dover,NH
2 1:18:57 6:02 2 01-39 2 M 1136 JIMMIE COCHRAN III SANDOWN,NH
3 1:21:25 6:13 3 01-39 3 M 1291 Dan Hall J P,MA
4 1:24:30 6:27 1 01-39 1 F 1296 Diona Fulton Somerville,MA
5 1:28:25 6:45 1 40-49 4 M 1245 Thomas Roldan Sanford,ME
6 1:28:51 6:47 4 01-39 5 M 1301 David Boyle Atkinson,NH
7 1:29:04 6:48 5 01-39 6 M 1254 Alexander Sewell Lynn,MA
8 1:29:46 6:51 2 01-39 2 F 1202 Alton Lamond Kingston,NH
9 1:30:19 6:54 1 50-59 7 M 1277 Steve Vnuk Delmar,NY
10 1:30:21 6:54 2 40-49 8 M 1292 Glenn Simm Bolton,MA
11 1:30:34 6:55 1 40-49 3 F 1208 Lauren Leslie Warwick,RI
12 1:30:38 6:55 1 60-69 9 M 1298 Tom Norton Fitchburg,MA
13 1:31:17 6:58 3 40-49 10 M 1230 Steven Pedersen West Newbury,MA
14 1:31:55 7:01 4 40-49 11 M 1289 Roy Zeeb Kingston,NY
15 1:33:04 7:06 6 01-39 12 M 1266 Josh Stauble Kittery Point,ME
16 1:33:44 7:09 7 01-39 13 M 1257 Jason Soules Cambridge,MA
17 1:34:02 7:11 5 40-49 14 M 1188 Scott Jackson Georgetown,MA
18 1:34:20 7:12 2 50-59 15 M 1252 Erik Seastead Mt Vernon,ME
19 1:35:04 7:15 6 40-49 16 M 1218 Gregory McCullough Springvale,ME
20 1:35:10 7:16 7 40-49 17 M 1177 John Gorvin Wilmington,MA
21 1:37:47 7:28 3 01-39 4 F 1145 Carolyn Cullings South Boston,MA
22 1:37:56 7:29 3 50-59 18 M 1262 Kevin Sperl Gilford,NH
23 1:38:04 7:29 2 60-69 19 M 1240 Martyn Richards Georgetown,MA
24 1:38:43 7:32 4 01-39 5 F 1165 Heidi Fiore-Campbell Portsmouth,NH
25 1:39:38 7:36 8 01-39 20 M 1161 Meredydd Evans West Boylston,MA
26 1:39:46 7:37 3 60-69 21 M 1239 Richard Reynolds North Berwick,ME
27 1:39:54 7:38 9 01-39 22 M 1205 Michael LeCompte Sanford,ME
28 1:40:05 7:38 4 50-59 23 M 1269 David Theoharides Sanford,ME
29 1:40:27 7:40 10 01-39 24 M 1104 Sam Aquillano Watertown,MA
30 1:40:30 7:40 5 01-39 6 F 1127 Lisa Brown Portsmouth,NH
31 1:40:50 7:42 4 60-69 25 M 1242 David Ritchie Seabrook,NH
32 1:41:05 7:43 11 01-39 26 M 1306 JJ Reali Yarmouth,MA
33 1:41:19 7:44 6 01-39 7 F 1233 Jennifer Piesik Cumberland,ME
34 1:41:55 7:47 5 50-59 27 M 1192 Paul Josephson Waterville,ME
35 1:43:02 7:52 7 01-39 8 F 1226 Tess Murphy Newton,MA
36 1:43:06 7:52 8 01-39 9 F 1234 Melissa Poulin Rockland,ME
37 1:43:17 7:53 6 50-59 28 M 1224 Neil Morris Falmouth,ME
38 1:43:18 7:53 12 01-39 29 M 1217 Derik Martel Burlington,MA
39 1:43:18 7:53 13 01-39 30 M 1238 Jesse Restivo Burlington,MA
40 1:43:20 7:53 9 01-39 10 F 1195 Danielle Keaney Seabrook,NH
41 1:43:40 7:55 14 01-39 31 M 1201 Michael LaLonde Saunderstown,RI
42 1:43:40 7:55 15 01-39 32 M 1111 Scott Bayha Warwick,RI
43 1:43:41 7:55 10 01-39 11 F 1140 Michelle Cook Cumberland,ME
44 1:43:55 7:56 8 40-49 33 M 1285 Andrew Wilson Keene,NH
45 1:44:01 7:56 16 01-39 34 M 1169 Kevin Gage Bedford,NH
46 1:44:41 7:59 11 01-39 12 F 1170 Kaitlin Gagnon Bridgeport,CT
47 1:46:41 8:09 12 01-39 13 F 1263 Michele Spinelli Bedford,MA
48 1:46:42 8:09 17 01-39 35 M 1275 Jaime Uprichard Somerville,MA
49 1:47:15 8:11 Age? 14 F 1129 Catherine Cannon-Francis Andover,MA
50 1:47:41 8:13 2 40-49 15 F 1203 Michelle Lavey Winchester,MA
51 1:48:40 8:18 Age? U 934 Unknown Entrant
52 1:49:00 8:19 3 40-49 16 F 202 Courtney Casey Davidsonville,MD
53 1:49:22 8:21 4 40-49 17 F 1307 Diana Yshon
54 1:49:26 8:21 9 40-49 36 M 1204 MARK LEAVITT DEERFIELD,NH
55 1:49:30 8:22 18 01-39 37 M 1173 Jose Garcia-Aranda Hudson,MA
56 1:49:41 8:22 13 01-39 18 F 1253 Annie Seekins Searsport,ME
57 1:49:44 8:23 5 40-49 19 F 1297 Beth Staudt Keene,NH
58 1:50:20 8:25 19 01-39 38 M 1181 Jason Grignon Shelburne,VT
59 1:50:21 8:25 14 01-39 20 F 1137 Megan Coleman Middlebury,VT
60 1:51:29 8:31 20 01-39 39 M 1237 Jared Restivo Burlington,MA
61 1:51:55 8:33 21 01-39 40 M 1172 Nicholas Galipeau Portland,ME
62 1:52:11 8:34 Age? 41 M 1267 Chuck Stickney Norwood,MA
63 1:52:41 8:36 15 01-39 21 F 1213 Carol MacArthur North Yarmouth,ME
64 1:52:51 8:37 16 01-39 22 F 1103 Elisabeth Anderson Manchester,NH
65 1:53:03 8:38 17 01-39 23 F 1236 Amber Rankin Holden,ME
66 1:53:13 8:39 22 01-39 42 M 1158 Benjamin Eld Needham,MA
67 1:53:29 8:40 18 01-39 24 F 1198 Jessica Koningisor Brighton,MA
68 1:53:37 8:40 19 01-39 25 F 1221 Mary Montigny Lebanon,ME
69 1:54:35 8:45 7 50-59 43 M 1123 Audie Bridges Wakefield,MA
70 1:54:36 8:45 20 01-39 26 F 1143 Tracey Craven Simpsonville,SC
71 1:54:36 8:45 10 40-49 44 M 1142 Don Craig Winchester,MA
72 1:55:01 8:47 21 01-39 27 F 1187 Alicia Houran Bennington,VT
73 1:55:02 8:47 22 01-39 28 F 1287 Jessica Wood Hermon,ME
74 1:55:04 8:47 23 01-39 29 F 1107 Kathleen Bannon Winchester,MA
75 1:55:38 8:50 24 01-39 30 F 1115 Emily Blazek Manchester,NH
76 1:56:27 8:53 Age? 45 M 1303 Jan Leja Shelburne,VT
77 1:56:35 8:54 6 40-49 31 F 1215 Mary Mann Hampton,NH
78 1:56:44 8:55 23 01-39 46 M 1174 David Gardner Farmingdale,ME
79 1:57:04 8:56 8 50-59 47 M 1247 Allan Sabiski Nashua,NH
80 1:57:38 8:59 7 40-49 32 F 1307 Diana Yshon
81 1:57:38 8:59 25 01-39 33 F 1309 Laura Garnty Omilyton,ME
82 1:57:56 9:00 26 01-39 34 F 1175 Loren Glasson Roslindale,MA
83 1:57:56 9:00 9 50-59 48 M 1185 Dan Hickey Athol,MA
84 1:58:18 9:02 27 01-39 35 F 1280 Jennifer Warren Allston,MA
85 1:58:31 9:03 28 01-39 36 F 1281 Carrie Wheeler Salem,MA
86 1:58:36 9:03 8 40-49 37 F 1101 Dena Albert Hallowell,ME
87 1:58:55 9:05 29 01-39 38 F 1251 Rebecca Schutz Middlebury,VT
88 1:59:04 9:05 30 01-39 39 F 1228 Deirdre O'Connor Allston,MA
89 1:59:41 9:08 31 01-39 40 F 1300 Leigh Boyle Atkinson,NH
90 2:00:20 9:11 9 40-49 41 F 1166 Regina Flynn Stratford,NH
91 2:00:40 9:13 10 40-49 42 F 1147 Ann Darling Portland,ME
92 2:01:04 9:15 32 01-39 43 F 1148 Allison DeLorenzo Charlestown,MA
93 2:01:35 9:17 24 01-39 49 M 1121 Russell Boynton Waldoboro,ME
94 2:01:43 9:17 11 40-49 44 F 1243 Denise Robertson Stratham,NH
95 2:01:44 9:18 11 40-49 50 M 1231 Paul Perry Bangor,ME
96 2:01:44 9:18 12 40-49 51 M 1105 Gregory Bailey Chelsea,ME
97 2:01:56 9:18 12 40-49 45 F 1138 Kelly Conky Westbrook,ME
98 2:01:57 9:19 33 01-39 46 F 1156 Miren Doody Stratham,NH
99 2:02:06 9:19 34 01-39 47 F 1200 Erica Lakin Reading,MA
100 2:02:17 9:20 10 50-59 52 M 1260 Mark Speidel Dover,NH
101 2:02:17 9:20 11 50-59 53 M 1261 Mike Speidel Lincoln,RI
102 2:02:43 9:22 13 40-49 54 M 1178 Lee Graham Londonderry,NH
103 2:02:54 9:23 25 01-39 55 M 1176 Chris Goodwin Stratham,NH
104 2:02:55 9:23 13 40-49 48 F 1122 Terri Bray Old Town,ME
105 2:03:12 9:24 35 01-39 49 F 1216 Jessica Marcotte Dover,MA
106 2:03:13 9:24 1 50-59 50 F 1264 Jackie St.Hilaire Franklin,NH
107 2:03:15 9:25 14 40-49 51 F 1305 Sue Grubbs Salem,NH
108 2:03:16 9:25 26 01-39 56 M 1141 Ray Cooper Quincy,MA
109 2:04:34 9:31 15 40-49 52 F 1110 Christine Bartlett Acton,MA
110 2:05:36 9:35 27 01-39 57 M 1160 Robert Engle Salem,MA
111 2:06:21 9:39 28 01-39 58 M 1135 Payton Clancy Wethersfield,CT
112 2:06:33 9:40 12 50-59 59 M 1259 Howard Spear Westbrook,ME
113 2:06:34 9:40 36 01-39 53 F 1248 Kristi Scarpone Kittery,ME
114 2:06:38 9:40 16 40-49 54 F 1241 Kathy Richards Portland,ME
115 2:07:00 9:42 37 01-39 55 F 1117 Rachel Borgesano Putnam,CT
116 2:07:05 9:42 29 01-39 60 M 1128 Brooks Campana Auburn,ME
117 2:07:42 9:45 30 01-39 61 M 1168 John Fries Annandale On Hu,NY
118 2:07:43 9:45 31 01-39 62 M 1167 Brian Francis Andover,MA
119 2:08:19 9:48 17 40-49 56 F 1222 Claudia Moreno Boston,MA
120 2:08:57 9:51 18 40-49 57 F 1171 Tracy Gagnon Strafford,NH
121 2:08:59 9:51 38 01-39 58 F 1151 Brenda Dionne Casco,ME
122 2:09:17 9:52 39 01-39 59 F 1294 Danielle Loos
123 2:09:29 9:53 14 40-49 63 M 1229 Andrew Park Westboro,MA
124 2:09:47 9:54 40 01-39 60 F 1249 Dawn Schottlandt Chestnut Hill,MA
125 2:09:51 9:55 2 50-59 61 F 1106 Dee Dee Balentine York,ME
126 2:10:18 9:57 41 01-39 62 F 1293 Elizabeth Williams St Albans,VT
127 2:11:03 10:00 Age? 64 M 1295 Alex Kellogg Rye,NH
128 2:11:27 10:02 19 40-49 63 F 1220 Diane Messer Madbury,NH
129 2:11:27 10:02 20 40-49 64 F 1193 Kristin Joslin Barrington,NH
130 2:11:39 10:03 42 01-39 65 F 1194 Catherine Kane Wilmington,MA
131 2:11:40 10:03 15 40-49 65 M 1134 William Chappelle Enfield,NH
132 2:11:51 10:04 43 01-39 66 F 1180 Sarah Greene Wakefield,MA
133 2:12:17 10:06 21 40-49 67 F 1209 Susan Littlefield Portsmouth,NH
134 2:14:22 10:15 3 50-59 68 F 1264 Jackie St.Hilaire Franklin,NH
135 2:14:48 10:17 22 40-49 69 F 1276 Susanna Vandenberg Amesbury,MA
136 2:16:09 10:24 44 01-39 70 F 1210 Savannah Lodge-Scharff Eliot,ME
137 2:17:08 10:28 32 01-39 66 M 1132 Scott Cassa Nashua,NH
138 2:17:08 10:28 45 01-39 71 F 1131 Holly Cassa Nashua,NH
139 2:17:34 10:30 46 01-39 72 F 1232 Molly Perry Parsonsfield,ME
140 2:18:51 10:36 4 50-59 73 F 1155 Gloria Donahue Salisbury,MA
141 2:19:36 10:39 47 01-39 74 F 1186 Bobbi Hill LISBON,ME
142 2:20:58 10:46 Age? 67 M 1299 Matt Haskell Topsham,ME
143 2:20:58 10:46 48 01-39 75 F 1130 Jeanne Carroll Burlington,VT
144 2:23:04 10:55 49 01-39 76 F 1282 Charity Williams Calais,ME
145 2:23:04 10:55 50 01-39 77 F 1283 Katie Williams Bucksport,ME
146 2:24:20 11:01 51 01-39 78 F 1214 Cheri Malo Cambridge,MA
147 2:24:41 11:03 5 50-59 79 F 1102 Ann Alexion Waterboro,ME
148 2:27:00 11:13 16 40-49 68 M 1183 Rich Haskell South Burlingto,VT
149 2:27:00 11:13 33 01-39 69 M 1223 Eric Morin Brunswick,ME
150 2:27:15 11:14 52 01-39 80 F 1286 Arlene Wiseman Westborough,MA
151 2:27:50 11:17 5 60-69 70 M 1152 Daniel Dodson Methuen,MA
152 2:30:23 11:29 1 70-98 71 M 1150 John DiComandrea Revere,MA
153 2:34:45 11:49 34 01-39 72 M 1119 Christopher Boulbol Stratham,NH
154 2:35:49 11:54 53 01-39 81 F 1219 Sarah McLaughlin Boston,MA
155 2:44:30 12:33 54 01-39 82 F 1227 Jillmarie Nelson Dover,NH
156 2:54:32 13:19 Age? U 1308 Unknown Entrant
157 3:04:20 14:04 17 40-49 73 M 1288 Stanley Zaslau Pittsburgh,PA