New Bedford Half Marathon 2008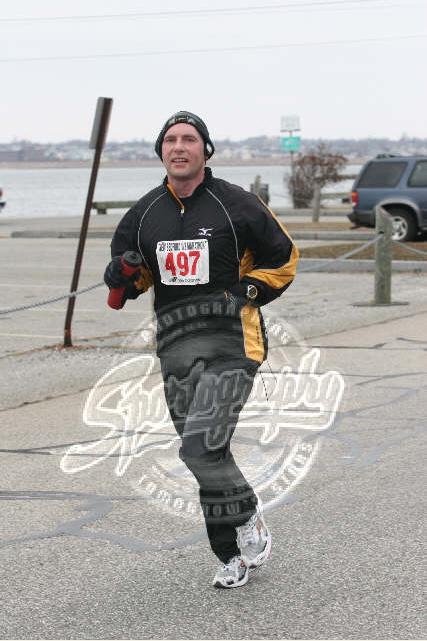 New Bedford is almost 2 hours drive from where I live so was able to drive down early in the morning of the race.
The weather was just above freezing most of the day, reaching 36 degrees during the afternoon but with a very light breeze and a forecast of snow which thankfully did not arrive. The course is incredibly fast, just 2 small hills.. one at 2 miles and one at 12 miles with many miles of very gentle downhill or flat roads to run on. Part of the course followed the ocean and quite scenic.
The race Route