Being an Avid fly fisherman who also dabbles with live and spinner baits when fly fishing is not practical, I have decided to keep a log of the trips for future reference and knowledge.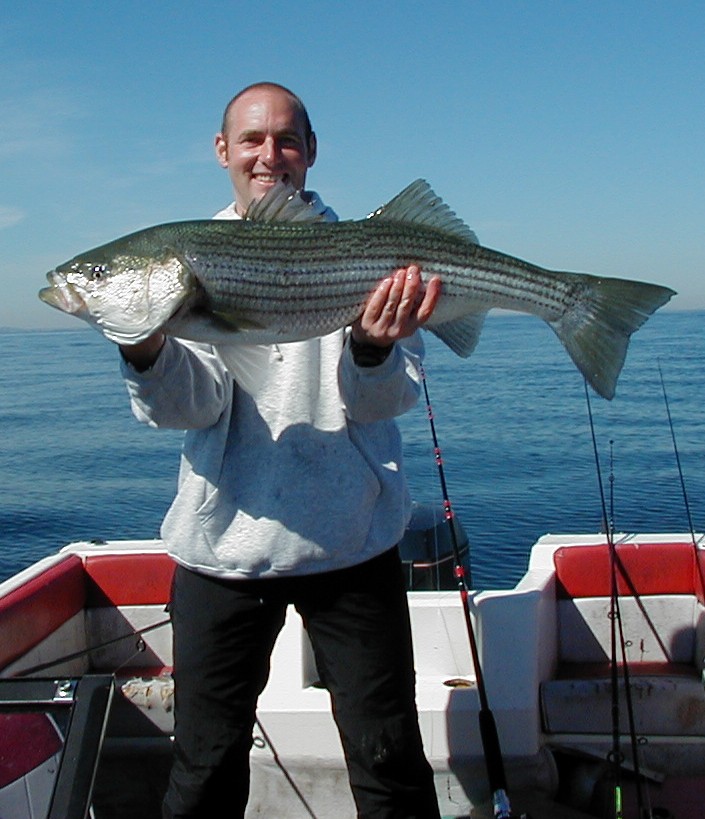 The are 2 categories.. Saltwater fishing and Freshwater fishing with a few of the best catches shown on this front page like the 36 inch 24.5 pound striped bass caught off Cape-Ann MA 2nd October using 15lb line :-)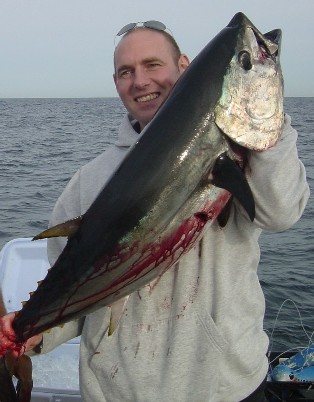 Below is an example of best lake trout... it weighs 6 pounds 14 ounces... 2 ounces short of being a "pin" fish where Massachussets award a pin for catching a trophy fish. This one was caught on 15th April 2006 from Wachusetts reservoir using medium shiner and 6lb line and a 5lb 10 Oz Small mouth bass which was well above the 4lb threshold for a State Pin.