Long Mynd Hike fell race

2nd October 2000

5

0

miles

Church Stretton, UK
Less than a week after the High Peak 40 mile challenge, I made my way to church Stretton. This 50 mile race is a fell and Long distance walkers association combined event. The race started at mid day and you were given a list of co-ordinates which you had to navigate through... at each control, details were taken and my control card stamped. 8 of the controls were hill tops, each approx 1000 ft high. total ascent was over 8000ft.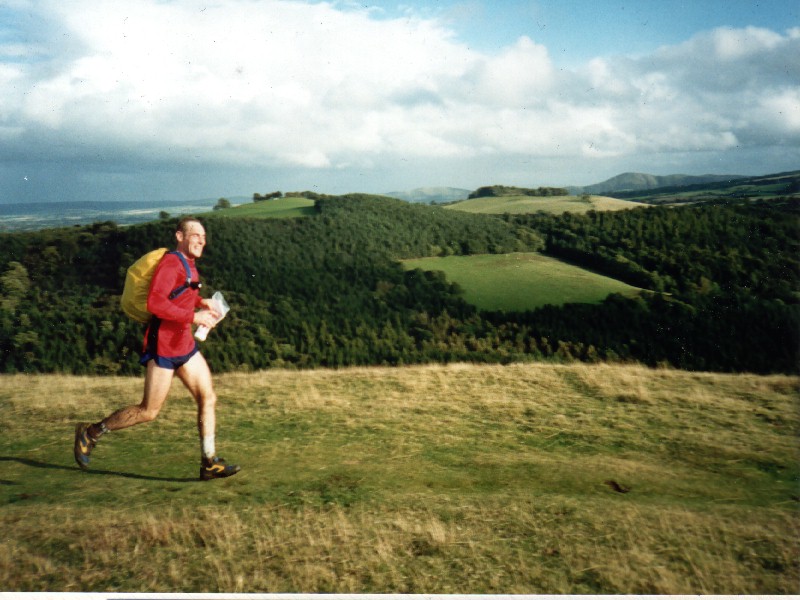 By starting at mid day, all 419 people had to navigate at night time... the rules were that when you got to a checkpoint at dusk, then you would be grouped into 3's and during the night, all 3 people had to stay together. I was petrified in case I let the group down, but had completed a good time during the day considering I didn't know any of the short cuts which people who re-conned the area had learnt...!!
But it was another member of the 3 who after about 6 miles of night running through open fields and hills twisted an ankle... we were able to continue as a group but he had to walk but we decided if he could walk then we would stay together otherwise he would have had to retire.... we finished in 13H 24 mins, and were the first group home with a "Hobbler".. the couple of running groups came home then there was over 75 mins gap before we arrived then there was a steady stream of hobbler groups through the night.
The night was clear with a full moon, walking along ridges to the summit of a mountain was one of the best experiences.. all you could here whilst climbing up to the ridge was the noise of each other breathing and the silhouettes of the other hills by the moon was almost magical.