A new cycling club opened this year (2002) in Galway, Ireland. During their promotion night, there were rumours of a 125 mile challenge as a first off event the following Sunday, and they allowed me to accompany them for an entry fee of course.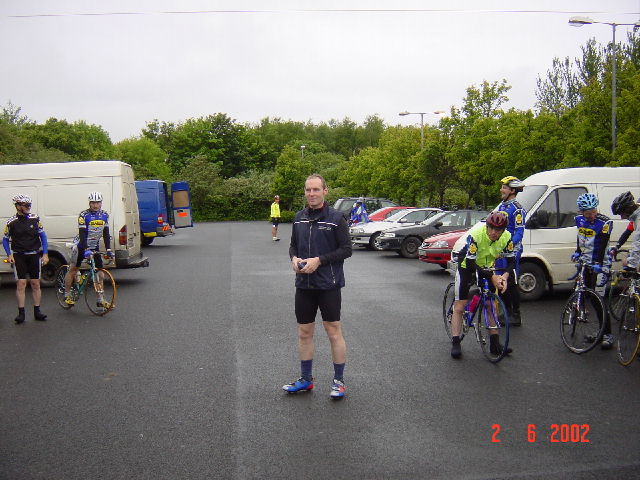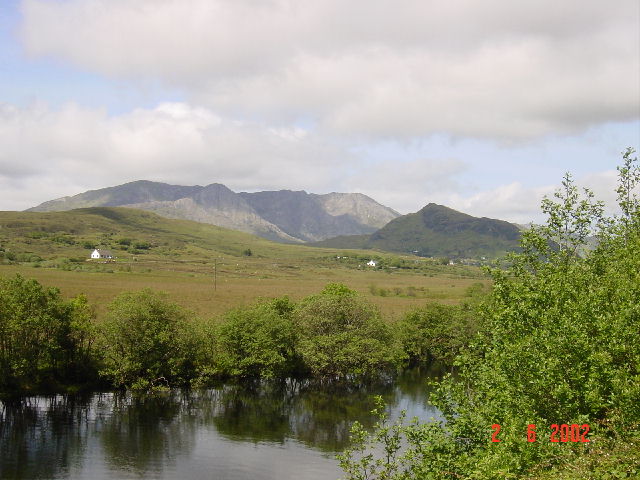 The route went from Galway through Headford up along the huge lake corrib. After 40 miles we reach the top of the lake and at this point people wishing to do 75 miles were able to cut across to Maams Cross and back down the other side returning to Galway.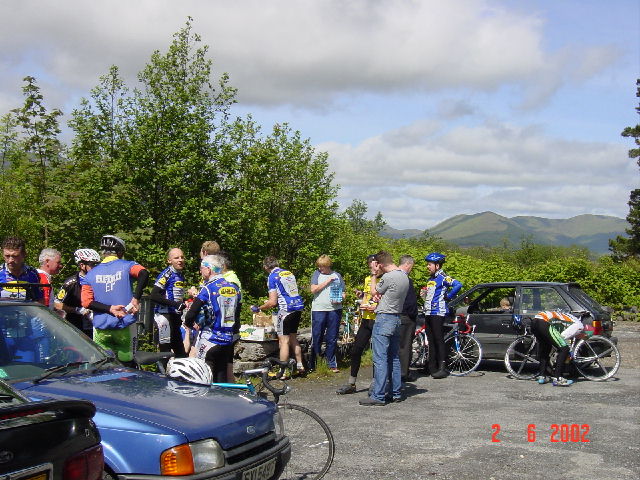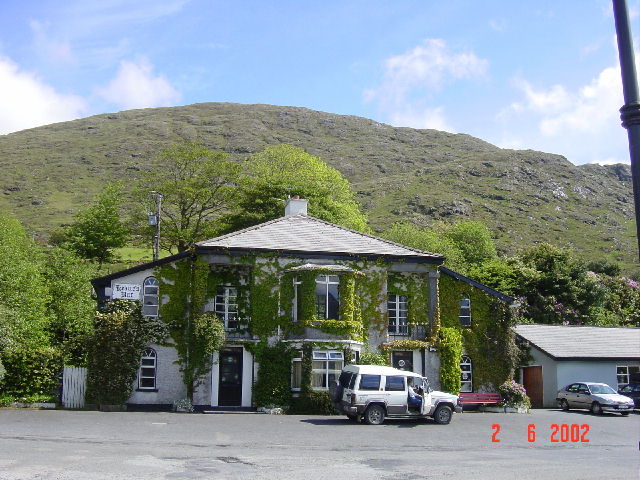 The rest of us went up into Joyces country over some hills and through the beautiful valleys with mountains either side and lakes and streams.
The loop was 40 miles through beatiful remote scenery before returning to Maams Cross for the second refreshments.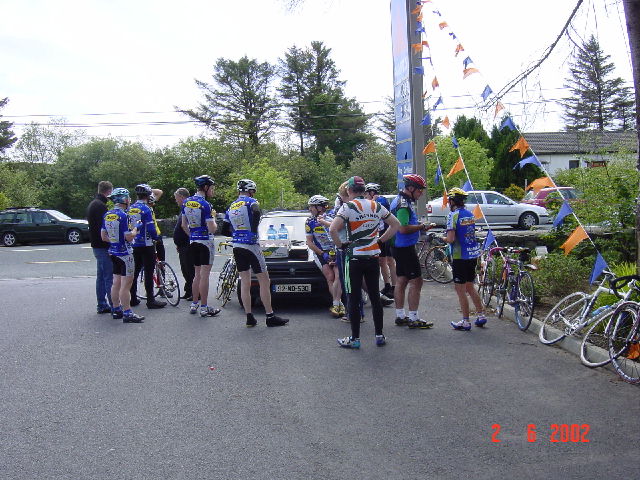 From here we travelled a few miles back to wards Galway before taking a big long hill cutting across to the sea road. The head wind was strong and the hill was a long climb, completing 20 miles of hard cycling before the final refreshment stop but now we were on the coast road and it was just 25 miles back to Galway following the Ocean passing through villages like Spiddal.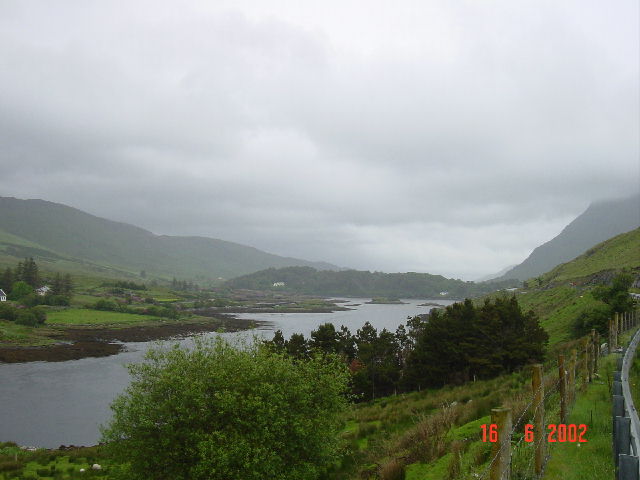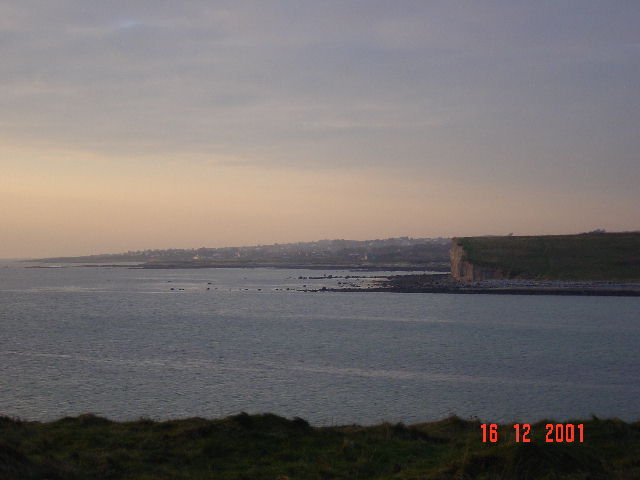 These last 25 miles were fast, many of the riders sprinting home and travelling as a group drafting with each other, we maintained a comfortable 28 miles per hour until the last 5 miles where we split into a sprint. What a difference there is when drafting....!!