After starting the 24 mile swim at 12:00 on 10th November I swam day and night in 50m pool to complete the distance in 20H 39 mins... then a shower and change to commence the 1120 mile cylcle which I finished in 6 days by cycling approx 180 miles per day before embarking on the 262 mile run. With the help of my support crew Karen and Simon from Ireland to whom I am very grateful for their hard work providing help and support, I finished the run on the morning of 23rd November officially completing the Deca Ironman triathlon in 12 Days, 21 Hours, 09 mins and 20 secs.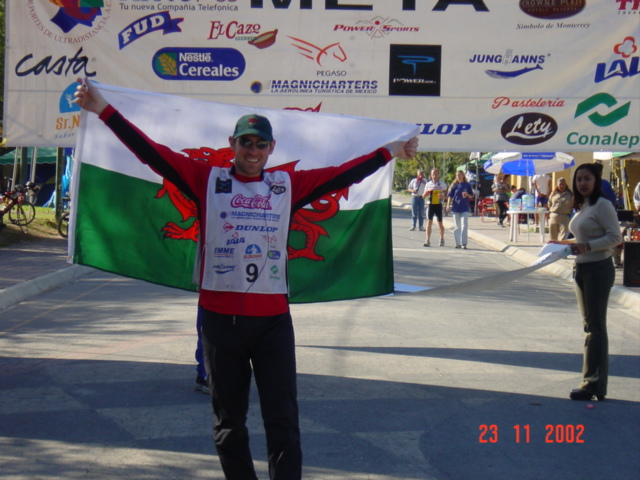 The weather was hot and sunny for 11 days of the race with varying winds and cold at night. There was one cloudy day and one wet and windy night.
We all completed the swim in one session, most started with wetsuits but as the water was 29 degrees, we resorted to cutting them up. I decided to swim without wetsuit after trying various combinations and cutting the arms and legs off. The chlorine content was high and we all suffered sneezing and sore throught for several days after the swim during the cycle. I had food and drink after each 2K swam.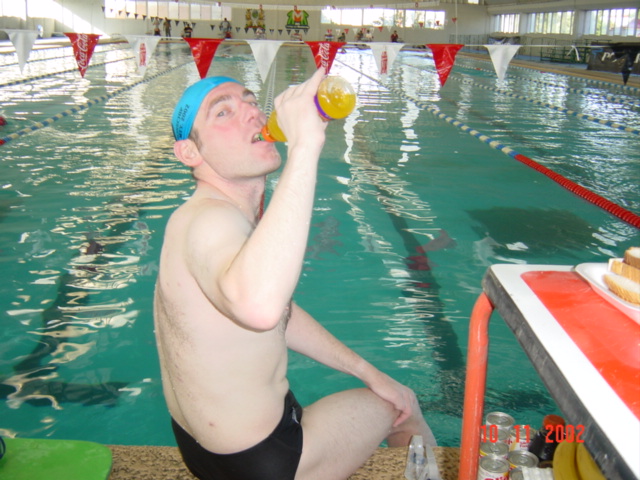 Swim = 20H 39 mins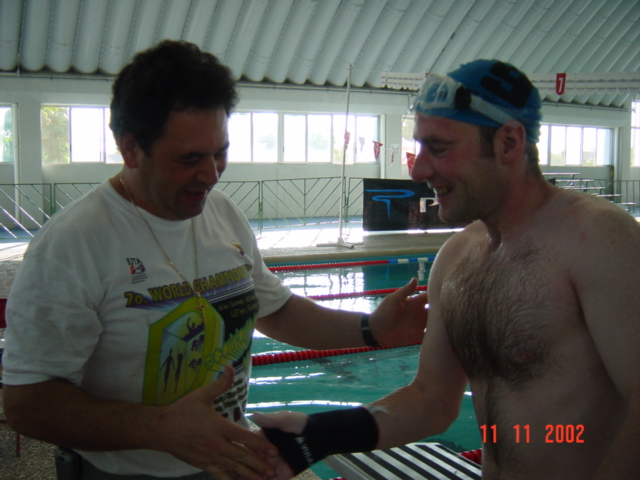 The 1120 mile cycle was 943 laps of the technical track (lots of bends and a bridge) and I slept each night from 11pm to 6 am. The cycle took me 6 days to complete, but I could have been much faster if slept 2 hors per day. I had to buy new front wheel after the spokes broke on day 4 causing a 4 hour delay waiting for mechanic who after fitting new wheel repaired my old one. I prevented saddle sores by using a flexible fabric tape which I taped to my groin and bum which prevented chaffing but after 2 days the gel in the 1 inch gel cover was not enough to prevent bruising. Simon managed to buy a touring saddle for me which was wider than racing saddle and contains 1 inch gel, over which I placed a 1inch gel cover and from then on I was comfortable all the way to the finish.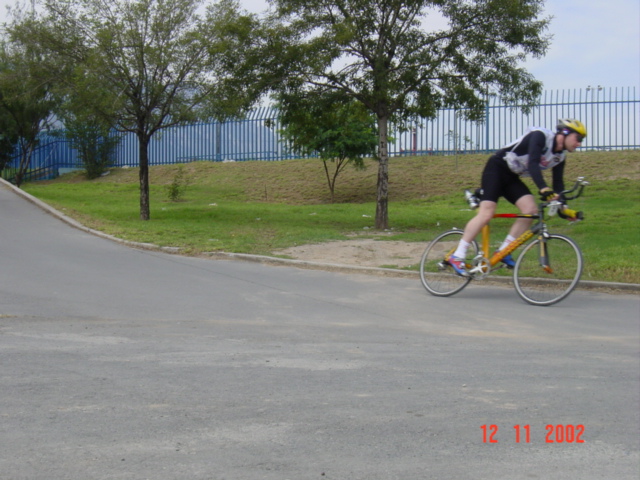 Cycle = 6 Days 02 H 09 min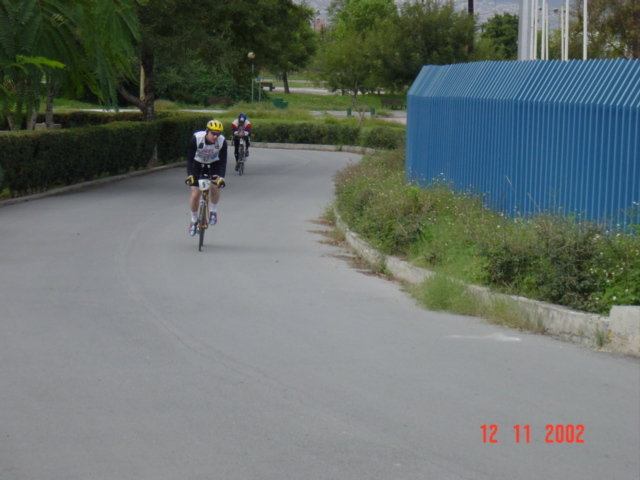 The 262 mile run was 242 laps of the same road in the park, but on the inside lane and in reverse direction. It started ok but after riding a bike for 6 days without any walking, just bike and sleep, wearing shoes was a very strange experience. After just 10 miles I developed big blisters on both little toes and their adjacent toe. There was no way to continue unless solution was found and we decided to cut the sole out of some shoes where the small toes reside so they were floating in mid air. This worked perfectly and I was able to walk without pain. I taped and padded the balls of my feet and all toes and had no more blisters during whole event. After 2 days, the blisters had dried and stopped hurting so I was able to return to using trainiers with the tops cut off (Like sandals) as the feet were swollen and decided to walk the last 100 miles to the finish although I was able to run. If i had started running and got injured so close to the finish I would have been very upset so decided to be cautious and insure a good finish.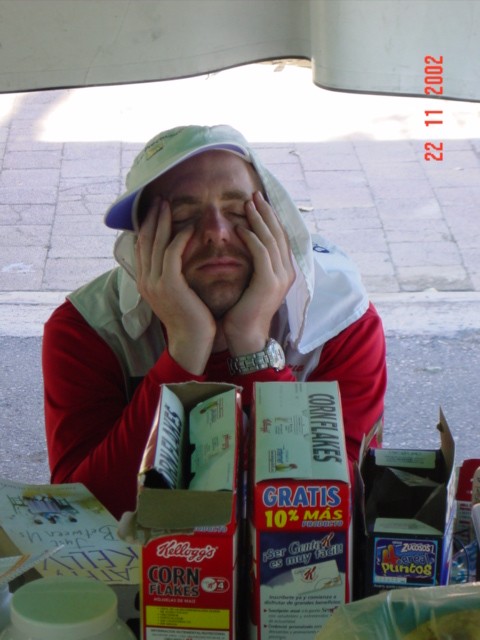 Run = 5 Days 22 H 21 mins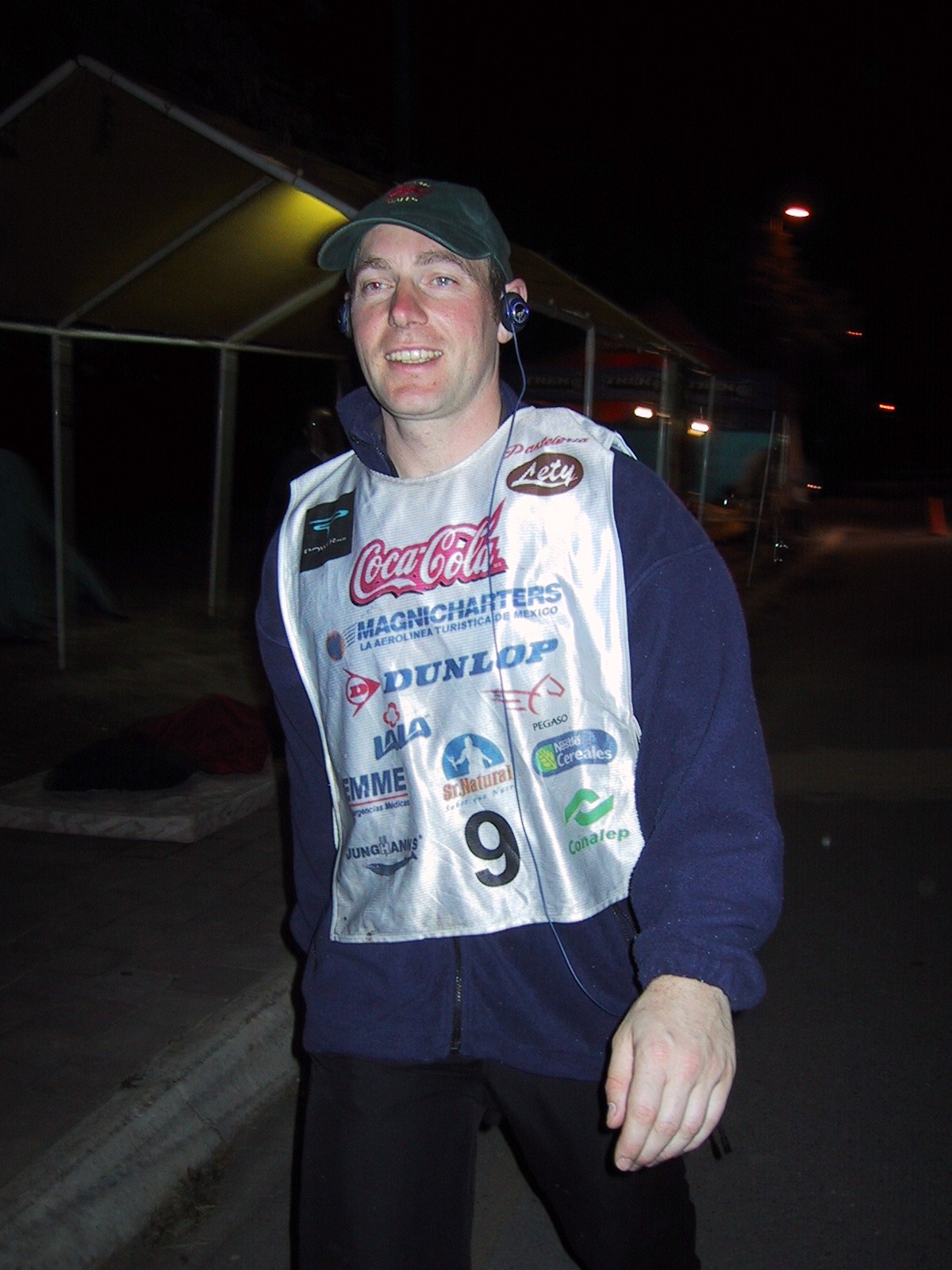 Total Time = 12 Days, 21 Hours, 09 mins and 20 secs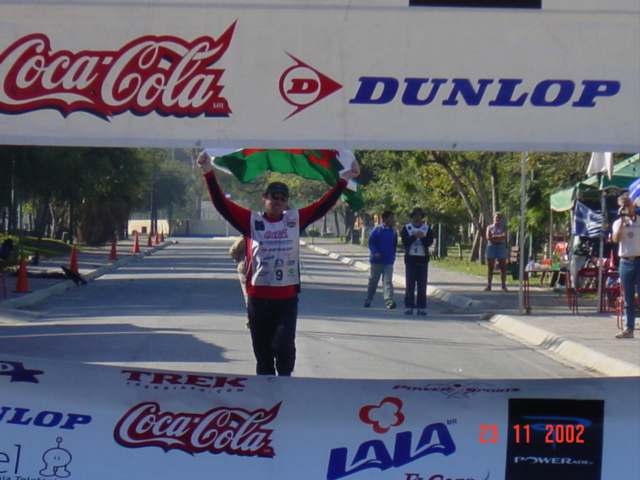 Finish List with competitor CV's

Results splits table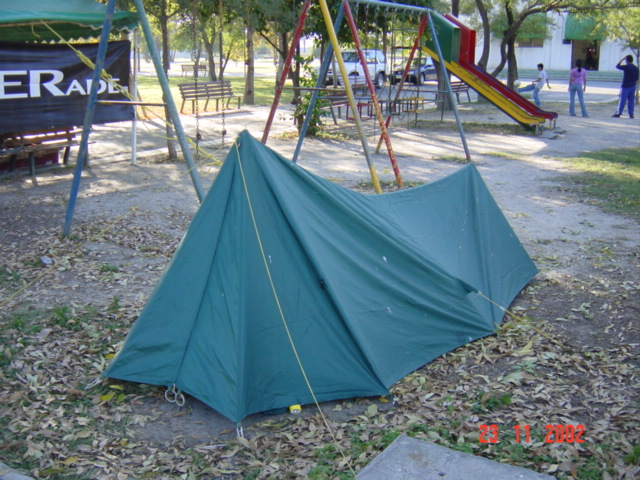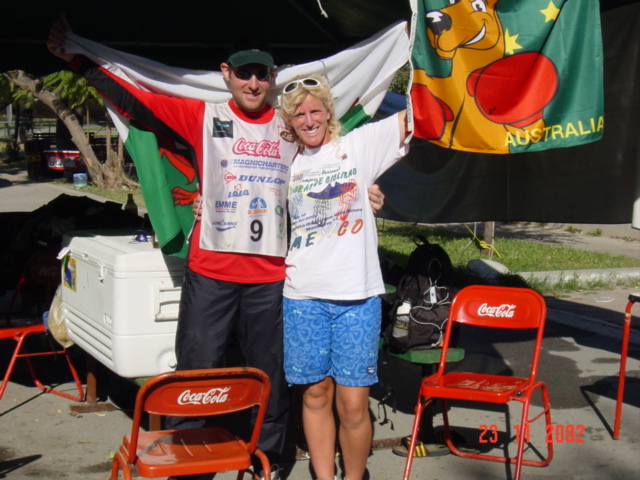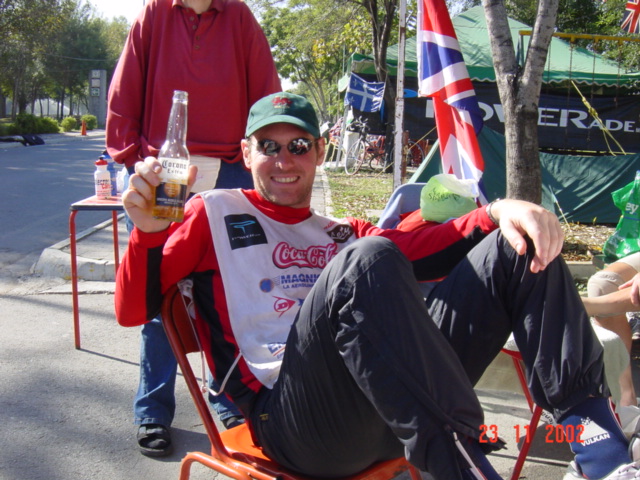 My home for 12 days Celebrating Finish Enjoying well earned beer